Electronica Rhythm
Photo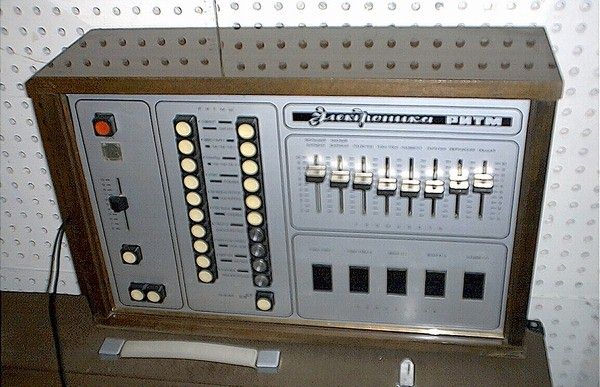 Description
Electronica Rhythm is an analog drum box with 30 preset styles and base sounds such as big drum and snare, rim, cymbals, tom and some percussion sounds. Drum sounds are controlled by 8 sliders. There are also 5 buttons for live playing.
Controls: main volume, tempo, start/stop, 3/4 4/4.
Individual volume for: big drum, snare, rim, tom, cymbals, percussion, all sounds.
Preset rhythms: Swing, Latin, Western, Cha-Cha-Cha, Rock, Rumba, Rhythm and blues, Callipso, Polka, Mambo, Tango, Jazz, Waltz, Bossanova, Rock 6/8, Begin, Waltz, Samba, Rock Ballade.
line input/output
Weight - 4,5 kg
Mains voltage - 220 V
Photo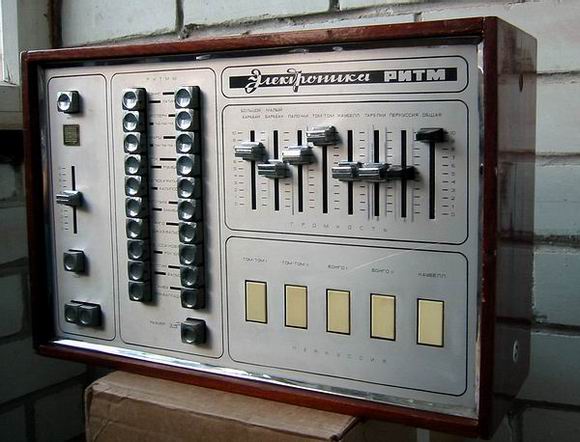 Çâóêè