Manual
Photo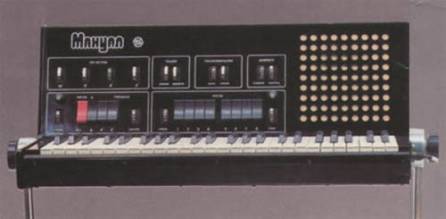 Description
Manual is the polyphonic organ with the 4 octave's keyboard, rhythm section and the speaker. It has 4 base and sound registers, tremolo mode and vibrato.
Control on the front panel:
registers: 16', 8', 4', 2'
timbre level: low, high
postsounding - duration, volume.
vibrato - depth, frequency
main volume
rhythm, ON, A, B
tremolo: 4', 2', frequency
rhythm, volume, tempo.
Connectors on the lateral desk:
mains, ON
mains' connector, safety device
output switch (outward/inward)
headphones
pedal
output.
Engineer: Vladimir Lugovets, designer: Olympiada Kuzmina, produced by Urals Vector Company.
Photo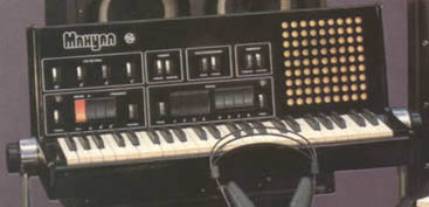 Sounds
Manual | Manual | Schemes